I thnk it was Spongebob's intention to make it through our little period of private time together, before giving in and letting death takes it's course. This is, as after our little period of reflection, he seemed to start losing air at a tremendous rate. I think the windy conditions, the fact that we had been manhandling him all afternoon and the raveages of old age had started to take their toll.
We were going to go home and put him to bed, but then we realised we still had one more thing to do. The Ruislip Lido Model Train Ride.
It is, to be fair, the only thing of real note to do at the Lido and saying you went there, but didn't go on it does provoke controversy in these parts. It's a bit like saying that you went to Buckingham Palace and didn't see the Queen. Or something.
I bought our tickets and we waited in line for the train to arrive. Queues are something that make me and Breezy go a little bit stir crazy and before long we started off on one of our little bitch fights. It doesn't mean anything, it's just what we do to pass the time.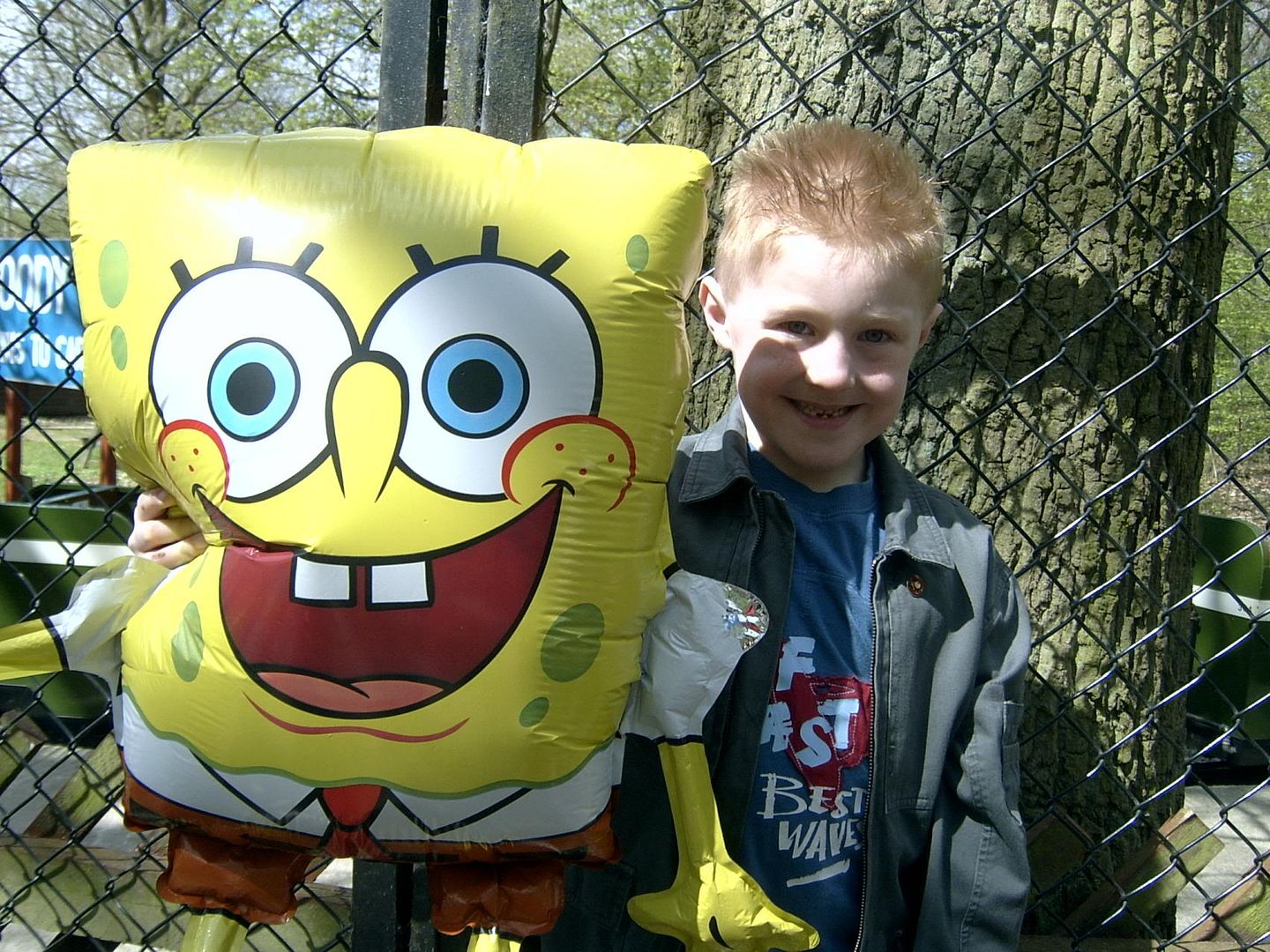 Spongebob was so excited about going on the train. I think it's the most excited I'd ever seen him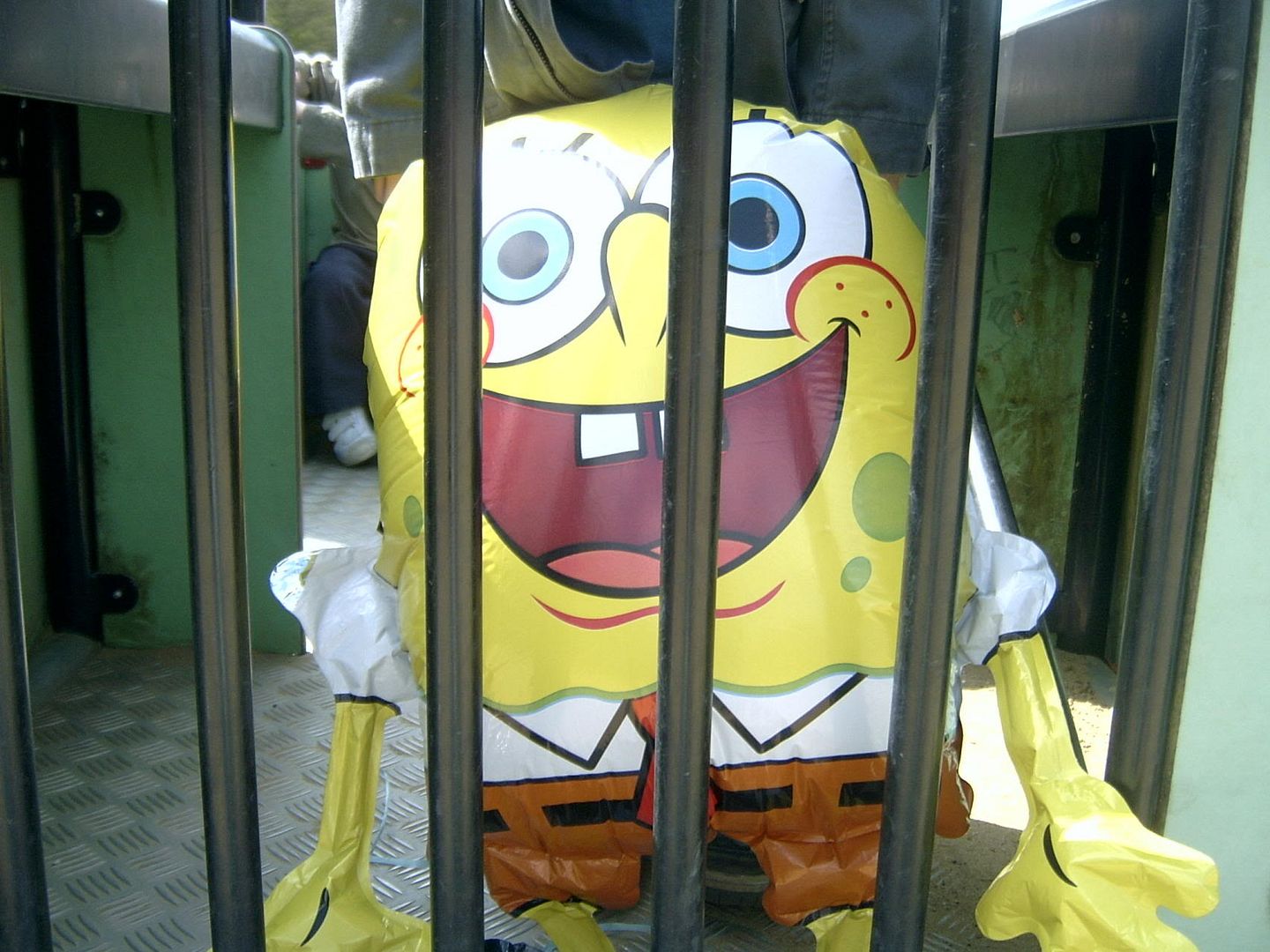 This is the kind of stuff he was always doing to keep us entertained. Life was never dull with Spongebob around
It usually starts off with her saying that she hates me, because I'm stupid all the time. I then usually reply with some chaste remarks about keeping her mouth shut and her ankles covered (they're the widest part of her. All her extra weight goes straight to them). She'll say I'm ridiculous and I tell her that so is her face. It doesn't ever get anymore highbrow than that.
While this was going on, It has to be said that my nephews were very well behaved, the youngest especially --although he may have been in the throes of post-traumatic stress. You see, he'd taken off his shoes to play in the sand. Breezy sat him down on the floor to put them back on again. As she was doing so, a small dog ran over and started to lick his face.
The poor boy only has little legs and he had a massive coat on, rendering him unable to get to his feet. Once the dog has gone, he didn't say a word for most of the remainder of the afternoon.
The other one, Zack, I think had been stunned into silence after I answered his question about why we were doing stupid things all day. I told him we had to. Spongebob will be dead tomorrow. After that we got barely a peep out of him, although he did agree to pose for more of my pictures in the queue.