Spongebob and I took a well earned break and sat on the fake seafront, reflecting on our week together and -- to quote any reality TV contestant worth their weight in Heat magazine interview commisions-- it was time for me to concede that we had been on a great journey and I had learnt lots about myself.
Now after writing that paragraph, I've been sitting here racking my brains for something I might have learnt from this whole experience. If I'm honest I can't think of anything really.
What I do know is that I have enjoyed having him around, as he has provided me with a one way ticket to ridiculousness, my favourite destination when life and its trials all start to get a bit much.
It's a diversionary tactic I've always relied on, allowing me to ignore any problems and just get on with having fun. For instance, when I was little and I used to get taken to the dentist. If I was having treatment done, I was always a little nervous. One day when I was there to have my one and only (I'm quite proud of that) filling put in, the thought of the injections and shit was starting to make me panic.
As he lowered the chair back, I suddenly started imagining what would happen if the chair continued to go down. I could backwards roll off it, out the door and away to freedom. I started to take notice of the dental nurse as the dentist told her things like "Upper left lateral incisor partially erupted" and she wrote them down. I started to imagine that although she was nodding and taking notes, that really she was writing down something like, "What the fuck is the big drill man chatting about?"
Within no time, the consultation would be over and I would be unaware that my mouth was now numb and that I had anything done to me.
This is the kind of shit we were always doing together. Look how happy I am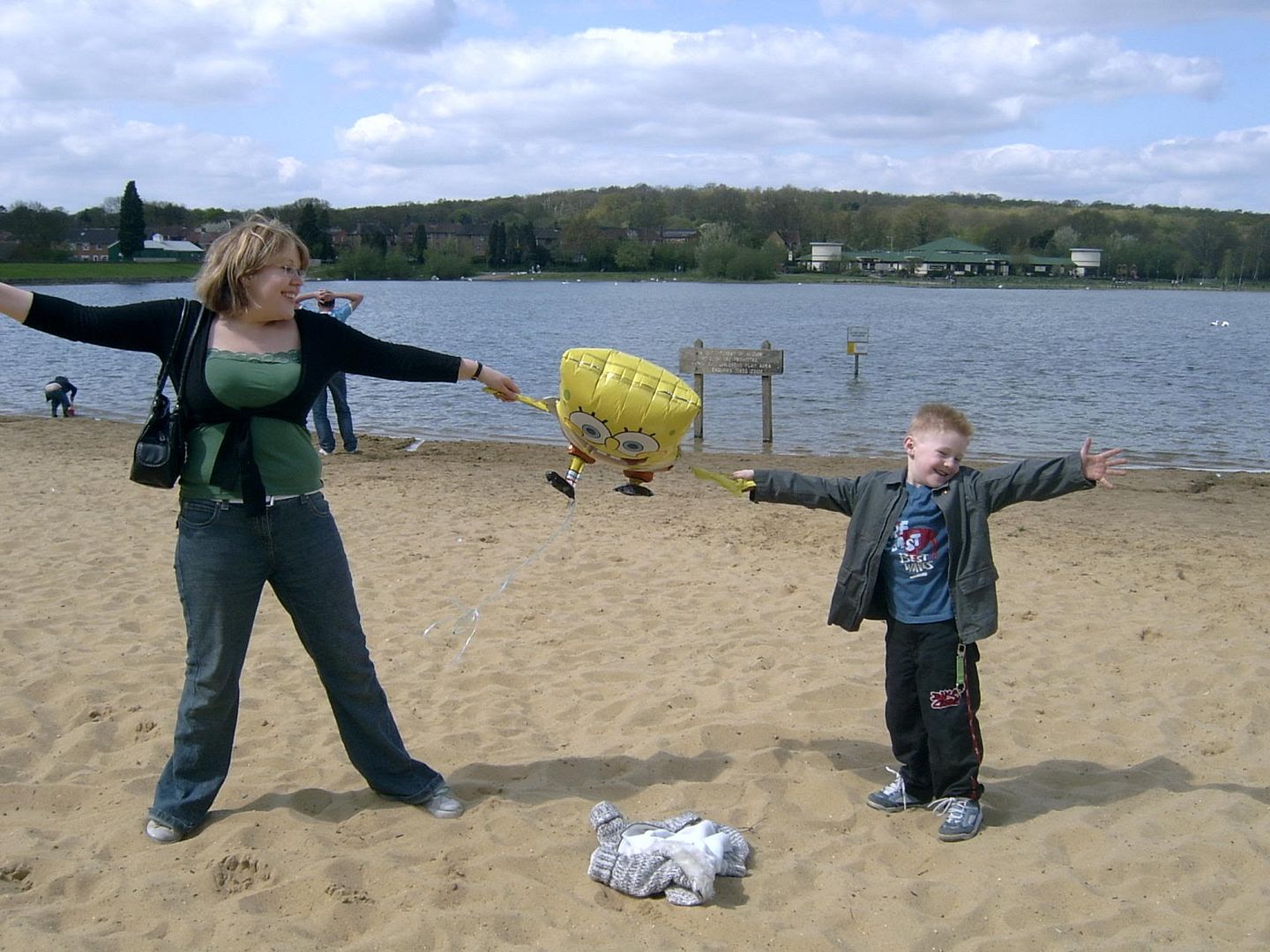 But it wasn't just my life he bought a lot of happiness to though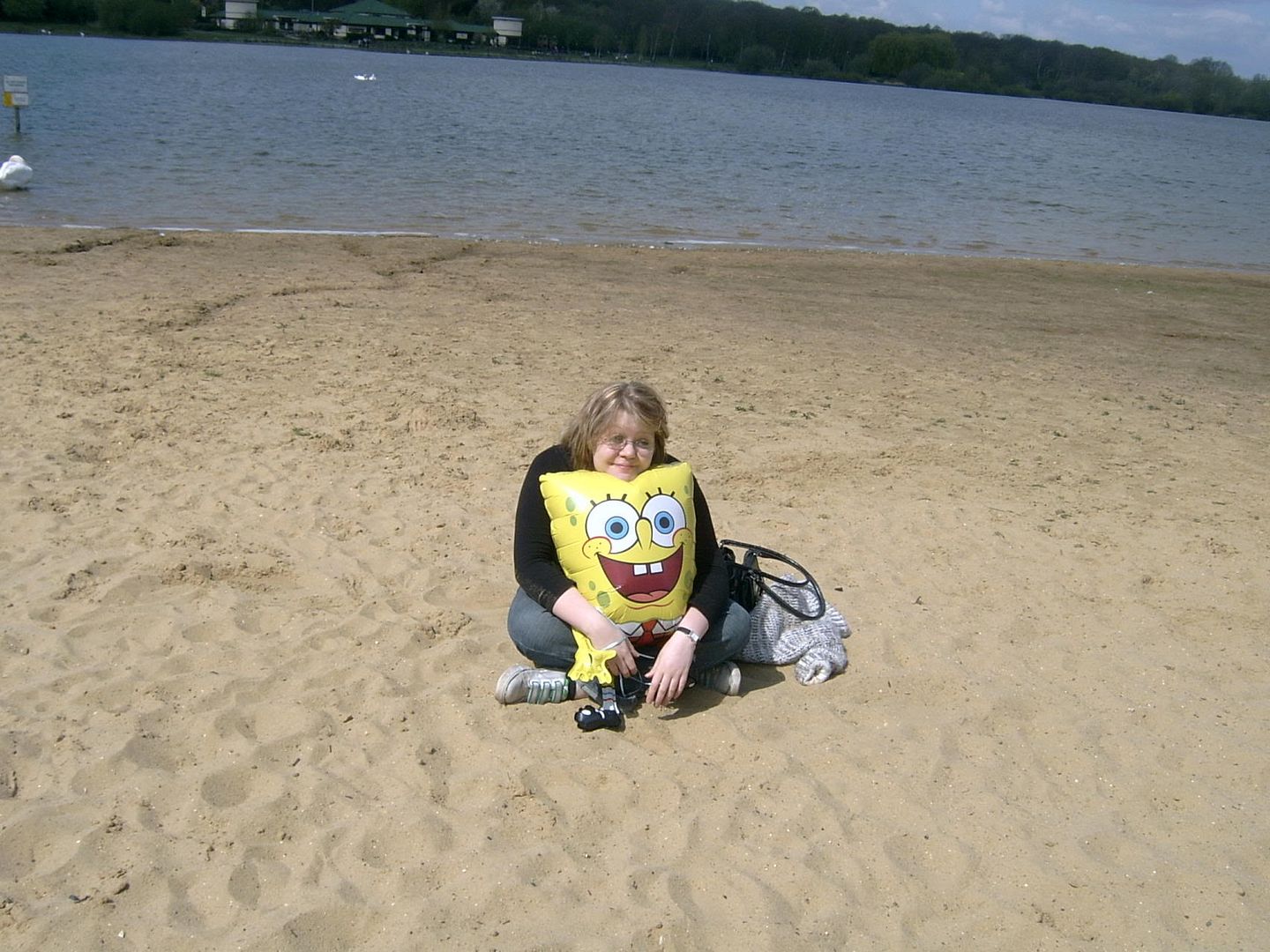 This was the exact moment I realised I didn't want our fun to ever end
As we sat on the beach, I sat there and thought about how great Spongebob had been for helping me with this, this week.