By the time we'd driven to Ruislip Lido, the mood in the car had taken a slightly more sober tone. The car journey making both my nephews sleepy and less fracious.
The nephew who had been sporting the Speedo's when we were at his house had started complaining of being cold and wanting to put his clothes back on. This was a result as I had no intention taking him anywhere without, at least, a shirt on.
The other suffers motion sickness and --thanks to a bit of well timed rally driving by Breezy-- he was a lovely shade of green by the time we got to the car park. I asked him if he still wanted an ice cream and I took the fact he started gagging as an indication that he might want some more time to think about it.
We got the kids out, I tied Spongebob to my wrist and we set about walking down to the Lido. When we got there, you could tell by the looks on the kid's faces that they knew this wasn't the seaside.
It might have sand, but when you see a Yorkshire terrier legging it down and taking a crap next to some poor child's sand castle, it doesn't really make you want to get down and start digging holes yourself. Zack, the older of the two, turned to me and said: "I don't really like digging holes where dogs are pooing" The boy has his way of doing things and who are we to argue with his judgement.
There is also water down there, but ever since I can remember, you're not been allowed to paddle in it. I'm not sure why, but I remember when I was little hearing stories about waste being dumped in it and a little boy growing a third leg after having a swim in it. They might have just been scare stories, concocted by my parents to make sure I stayed in dry land, but it's not something I felt willing to risk anyway. Not even with someone elses kids.
So, we set about giving Spongebob the best time we could. He seemed quite taken with the adventure playground and so we spent a lot of time there, playing pirates and spinning on the roundabout until we felt sick.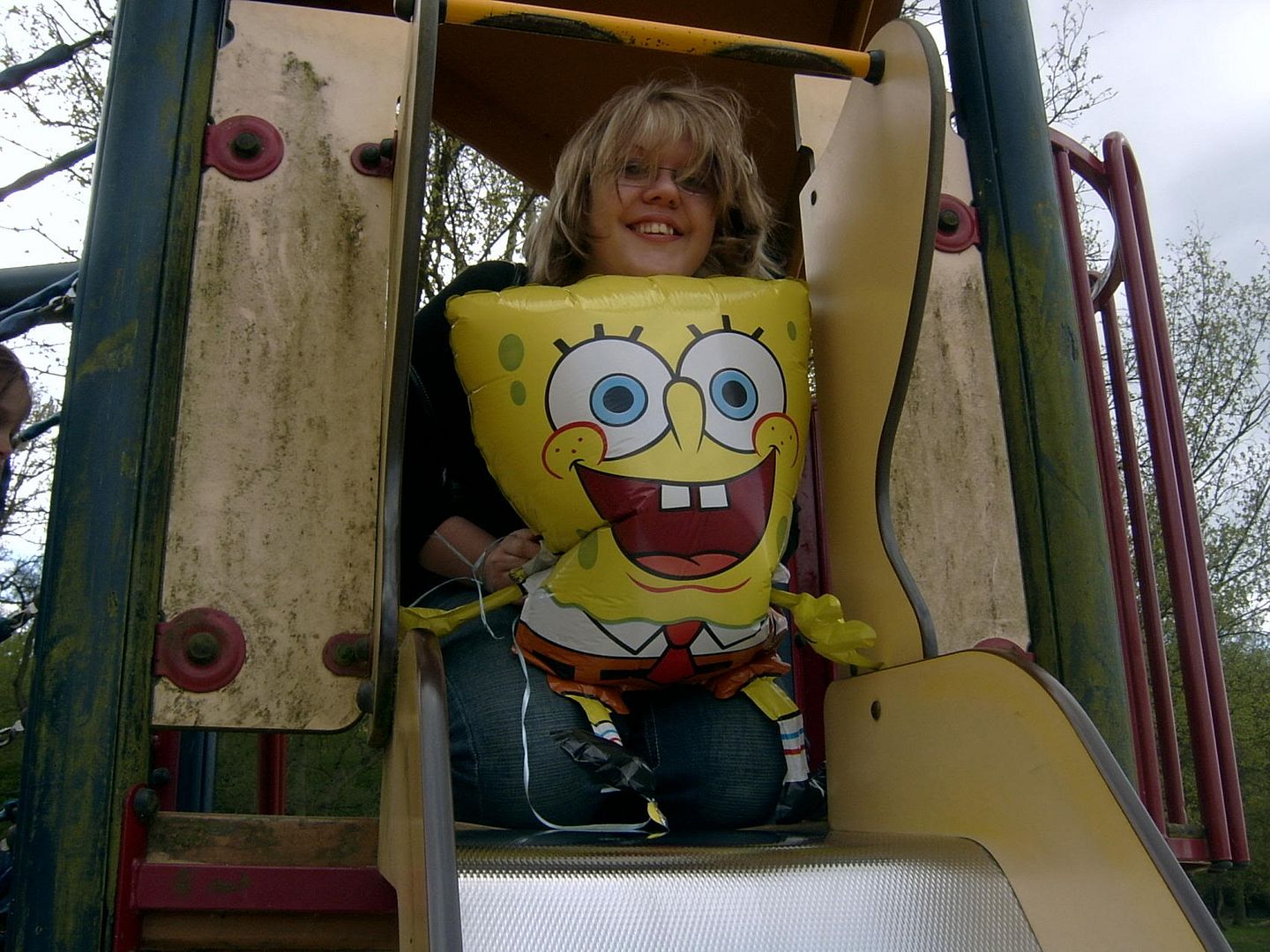 This is easily my favourite picture of the whole day
Spongebob had us all in stitches, especially with his joke about the milkman, the vicar. some page three totty and a terrible misunderstanding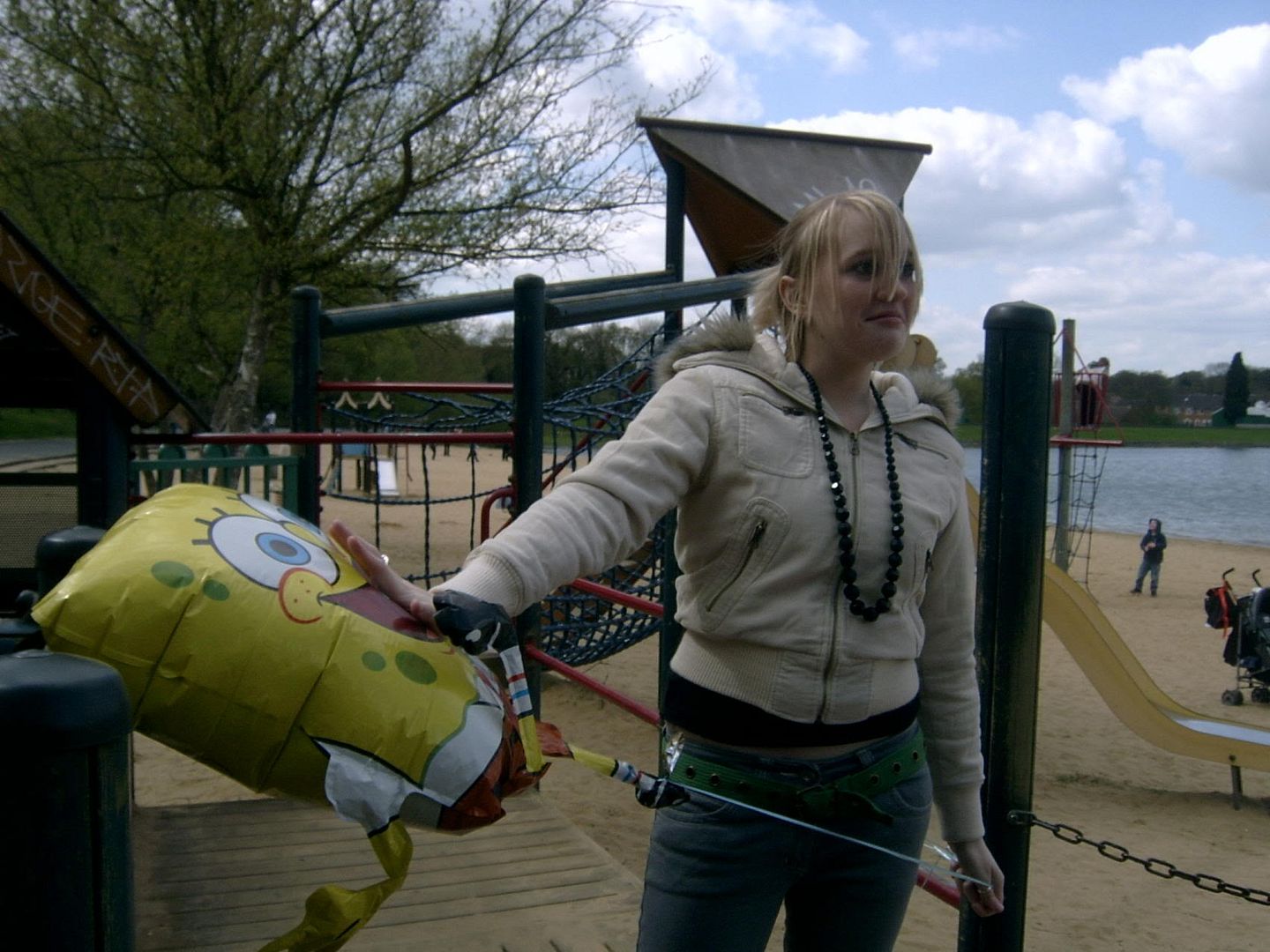 Spongebob took Breezy aside to try and bury the hatchet with her. But she was having none of it. She hated that balloon and was counting down the minutes until his demise
Spongebob and me were all tired out after all that playing, but we both agreed we'd had an excellent time
After a while my nephews tired of having Spongebob and me around cramping their style. It didn't matter though, we were all tired out and went and sat on the sand (avoiding the dog turds) to relax and reflect on our week together.