Yesterday Breezy and me were given a simple brief. We were furnished with £15 and told not to return until we bought something suitable to give to a lady who was hosting a party in honour of St. George. We had to be back before 2.00pm and ideally with some change.
So with Breezy's P plates in place, the money being clutched in my hot sweaty little mits and with Breezy's very shoddy mix tape in the deck, it was to Uxbridge we were bound.

Now, I think I should expand on the nature of this "mix tape" and I'd appreciate some clarification as to whether it should be considered a "mix tape" at all. To start with, it only has four songs on it. Secondly, all these songs are from the Kelly Clarkson album (any teen girl angst bellowed over 80's rock riffs is a winner for Breezy), although they have been shuffled to play in a slightly different order to the tracklisting.
Uxbridge itself was bustling with Saturday shoppers and with the West Drayton 12-13 year old pram pushers jabbing the back of our ankles with their kiddie karts, we both knew that we didn't want to be there too long. But we couldn't think of anything to buy.
We went to Debenhams, but the stark strip lighting and all the different types of shit they sell started to give me a headache. Any place that gives me lots of choices about stuff (book shops, record stores and cafes) often causes this reaction.
The clothes shops were a no-no. On Saturdays they always are. Every single one of them seems to be playing a fucking Ibiza anthems album at top volume. The Saturday staff all appear to be people that if their parents were offered a labotomy or oxygen starvation at birth for their offspring, they opted for both. They stare straight through you, their mouths agape, with their hair scrapped back and their horrid black roots showing.
"Have you got this in blue?"
"Whaaat?"
"This top. I was wondering if you had it in blue? Cos I've had a look round and I can't see anything..."
"Whaaat? Have you looked by the dooooor?"
"Erm, yeah. But this is day wear and that's all nightclubby stuff over there."
"Oh." She then stares blankly back at you, making you question whether or not you are the retarded one. You look over your shoulder and she's still staring and then it's your time to speak.
"Is that it?"
"I think so."
"Thanks."
"Yeah?"
Anyway, we weren't really sure what the lady would like. We got to her parties. We eat her food, drink her house dry and chat to her but we don't know her well enough to make decisions on what she should go out the house wearing. The same goes for smellies. I think you have to know someone pretty well before you start making steps to determine how to improve their natural odour.
With time slipping away and our inspiration capacity dwindling, we started to get a bit down in the mouth. We didn't have long left and we still couldn't think of anything to buy. We were rubbish at present buying and this realisation led to us walking around in silence for a good 25 minutes.
The only time the silence was broken was for Breezy to admonish me for some of (I thought, winning) my suggestions. "What about a CD?"
"Stop talking."
"Or a paper weight? She works from home a few days a week and she must have lots of paper."
"Please stop talking. Stop thinking, in fact. Please shush."
"I saw a really nice vase in TK Maxx the other day..."
"I can't believe you don't stop talking. Please stop or I'll have to hurt you or myself. That's what your thoughts are driving me to."
"O-kaaaay."
"Shush!"
With silence enforced upon me, Breezy suggested we split up. We halved the money and she said if either of us saw anything we had to give the other one a call on their mobile. I agreed and off I wandered. I looked round the Pavilions, a bible shop down Windsor Street and Tesco Express before winding up next to Big Issue selling Ted outside Woolworths. Fuck, I still couldn't think of anything.
Then my phone rang. It was Breezy. She said she was in Marks and had found a potted plant in a fancy vase, but she was £2.50 short. She needed me and my £7.50 there straight away. Feeling slightly off the hook, I started to walk towards the shop when suddenly I was thrown.
It was a boy. Something about him at that moment in time meant I had to have him. I tentatively made my advance. I had to exchange pleasantries with the crowd he was with, but within minutes money had changed hands and he was all mine.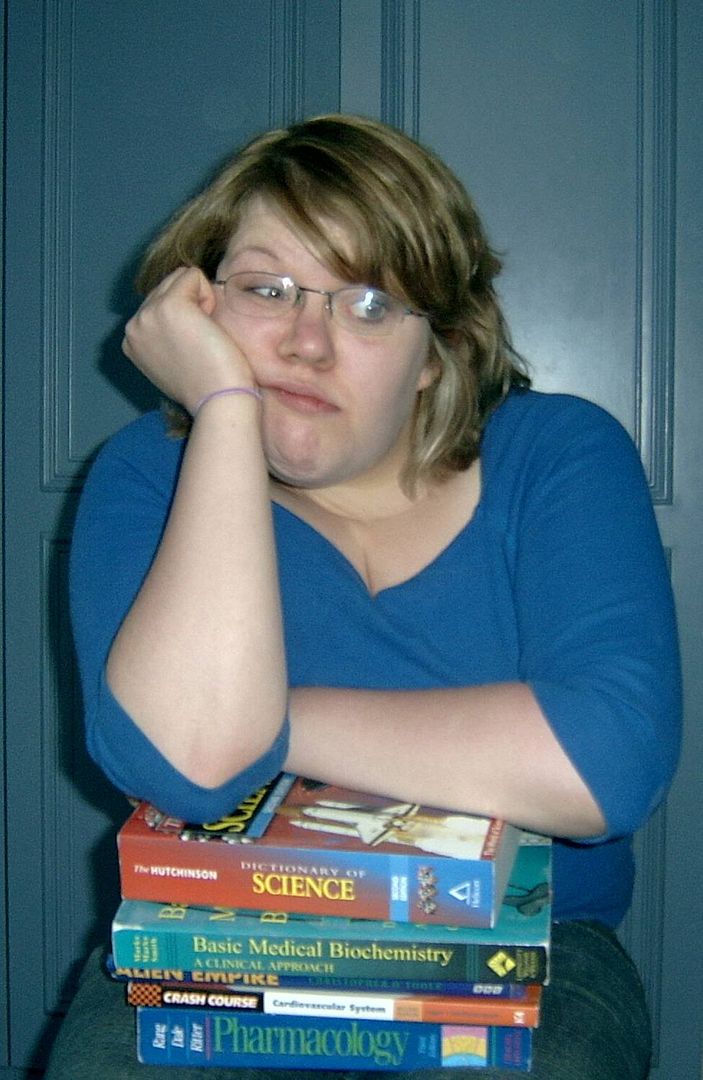 Daily life without Spongebob in my life
Suddenly he's here and the change is instantaneous
I went to Marks. But before I could introduce him to Breezy, she took one look at the pair of us, shook her head and demanded the money; a despairing tone resounding in her voice. I still had the £2.50 she needed, so I couldn't really see what the problem was.
We paid for the plant and as we were walking to the car, Breezy started to soften towards the newest addition to Geek Pie.
"He's so stupid looking. But you can't hate him. Him and his stupid face. Just make sure he doesn't get in the way of my rearview mirror, okay?"
"Hee hee! OKAY!"
And it was with that, that Breezy, Spongebob and me drove back home. Mission accomplished and with smiles on (nearly) all of our faces. As for my Mum's change, I think the presense of Spongebob must have stunned her into silence because she's still not asked for it.
What a result!
---
The post purchase adventures of Spongebob and Caroline
---